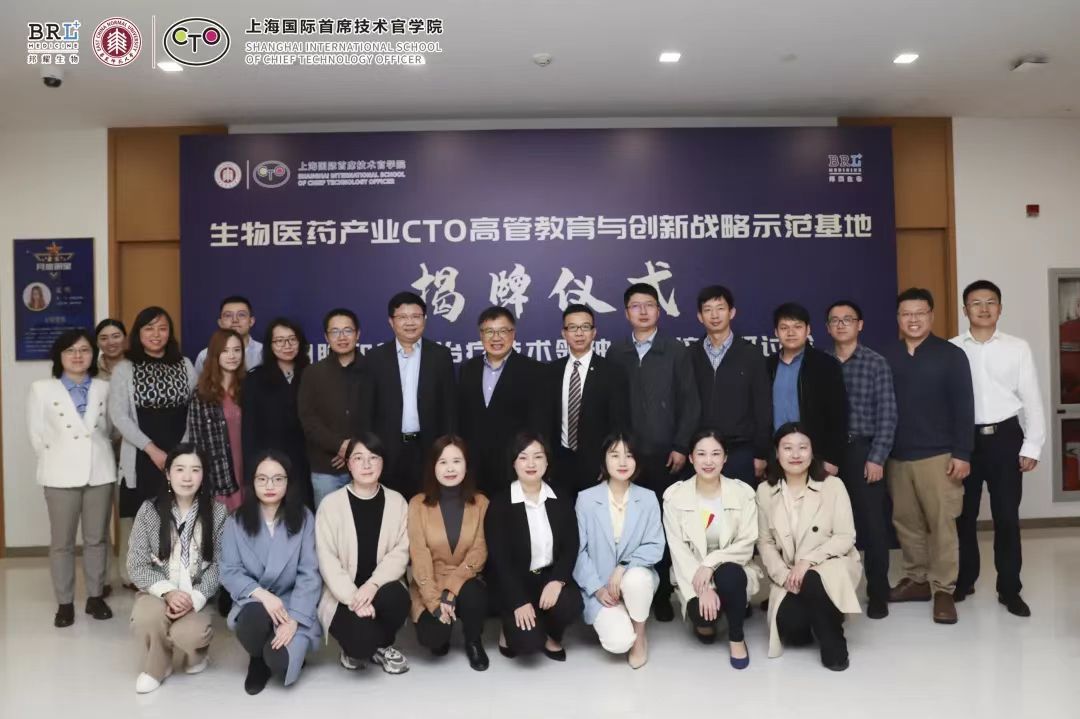 On the morning of November 5, 2021,the opening ceremony for the "Biomedical Industry CTO Executive Education and Innovation Strategy Demonstration Base" and Seminar on the Cultivation of Leader Talents in Cell and Gene Therapy Technology hosted by Shanghai International School of Chief Technology Officer (hereinafter referred to as "CTO School") of East China Normal University, Shanghai BRL Medicine Co., Ltd. (hereinafter referred to as "BRL Medicine"), the Asia Europe Business School of East China Normal University and East China Normal University-University of Haifa Joint Translational Science and Technology Research Institute (hereinafter referred to as "Joint Research Institute") was successfully held in Building A2, Zizhu International Education Park, Minhang District, Shanghai.
Prof. Ming-Yao Liu, Chairman of BRL Medicine, Zai-Xi Xi, CEO of BRL Medicine, and Prof. Jia-Xun He, Executive Director of CTO Academy and Chinese Dean of Asia-Europe Business School, delivered speeches for the event.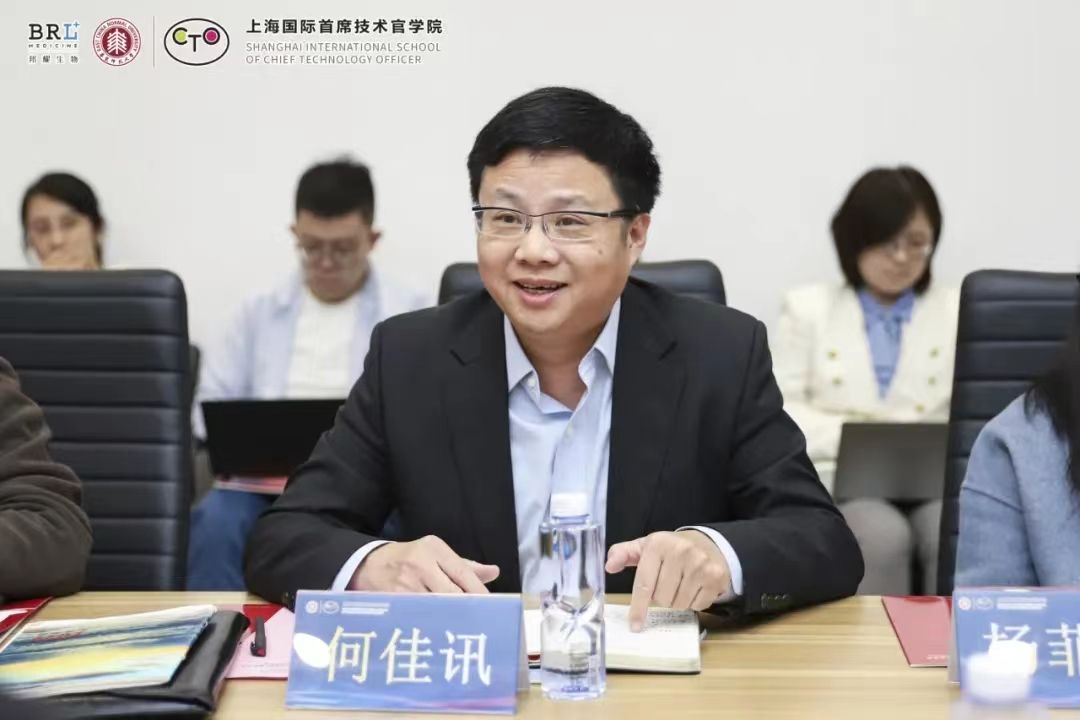 ▲ Professor He Jiaxun delivered a speech
During the meeting, Professor He delivered a speech as the host of the meeting. He said, firstly, CTO Academy and BRL Medicine share common genes and cultural lineage, both of them originated from East China Normal University, and both of them have the academic heritage of professor-led research teams, which laid the foundation for the establishment of a biomedical industry-education integration base. CTO Academy has made a breakthrough from 0 to 1 in biomedical executive education, while BRL Medicine has made many major breakthroughs in biomedical technology with the mission of "leading innovation with gene editing technology". Therefore, we hope that both parties will establish close cooperation based on common goals and visions, and make innovative contributions to the development of education innovation and technology industry in Shanghai and even in China.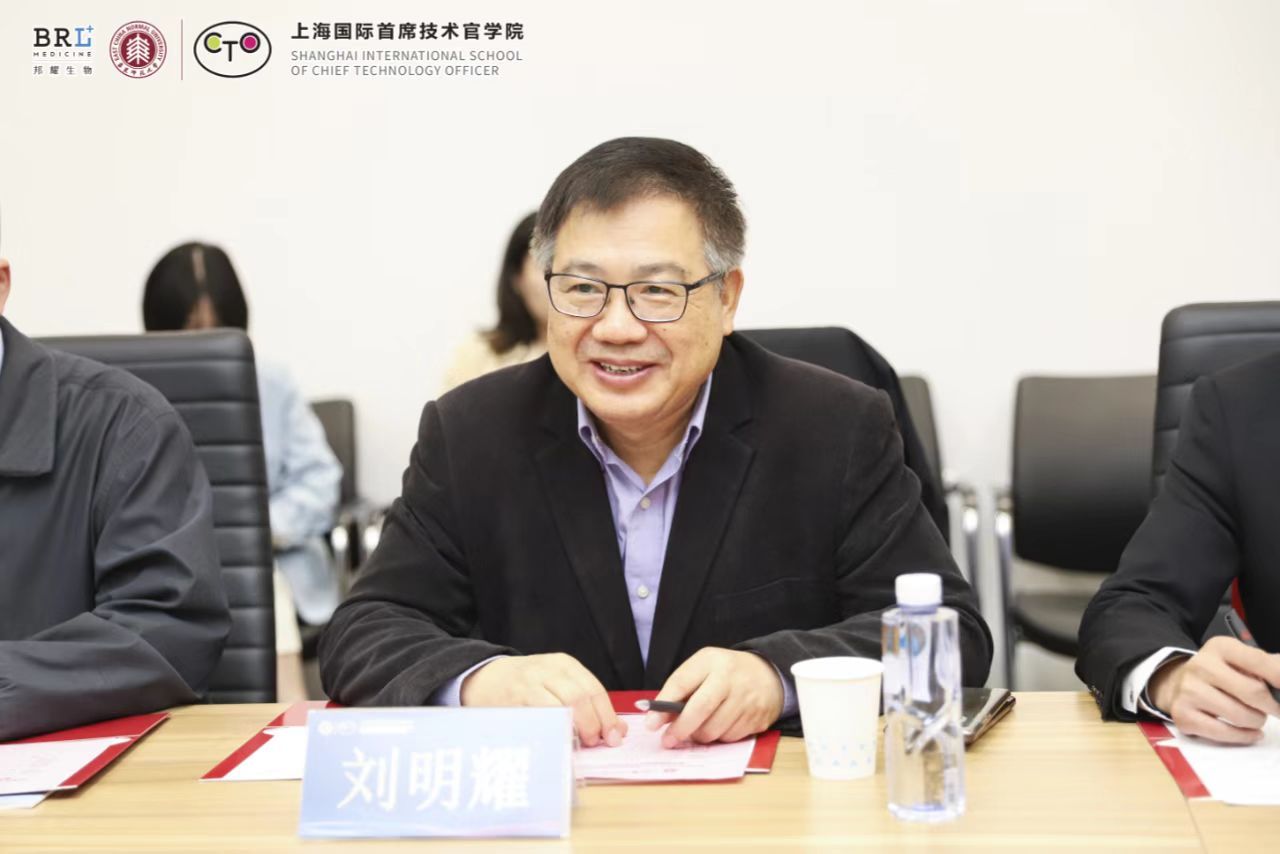 ▲ Professor Liu Mingyao delivered a speech
In response, Prof. Ming-Yao Liu, Chairman of BRL Medicine, delivered a speech. Prof. Liu said that BRL Medicine started on the platform of the Joint Institute of Translational Science and Technology, and has always hoped to truly transform technology into application, solve patients' suffering, and face people's life and health for the benefit of society. In this case, the in-depth cooperation with CTO Academy to build an educational demonstration base, CTO Academy hopes to cultivate talents in the field of cell and gene therapy with the power of enterprises and innovative teaching mode, so as to provide talents for industry and help industry development, which is exactly in line with the corporate vision of BRL Medicine. From the perspective of enterprises, especially as a biomedical company, the innovative teaching-industry integration model that combines technology and management can accelerate the empowerment of products through the empowerment of technical talents, which can better drive the development of enterprises. This is undoubtedly a strategic cooperation consensus based on the concept of 'complementary advantages and win-win cooperation'.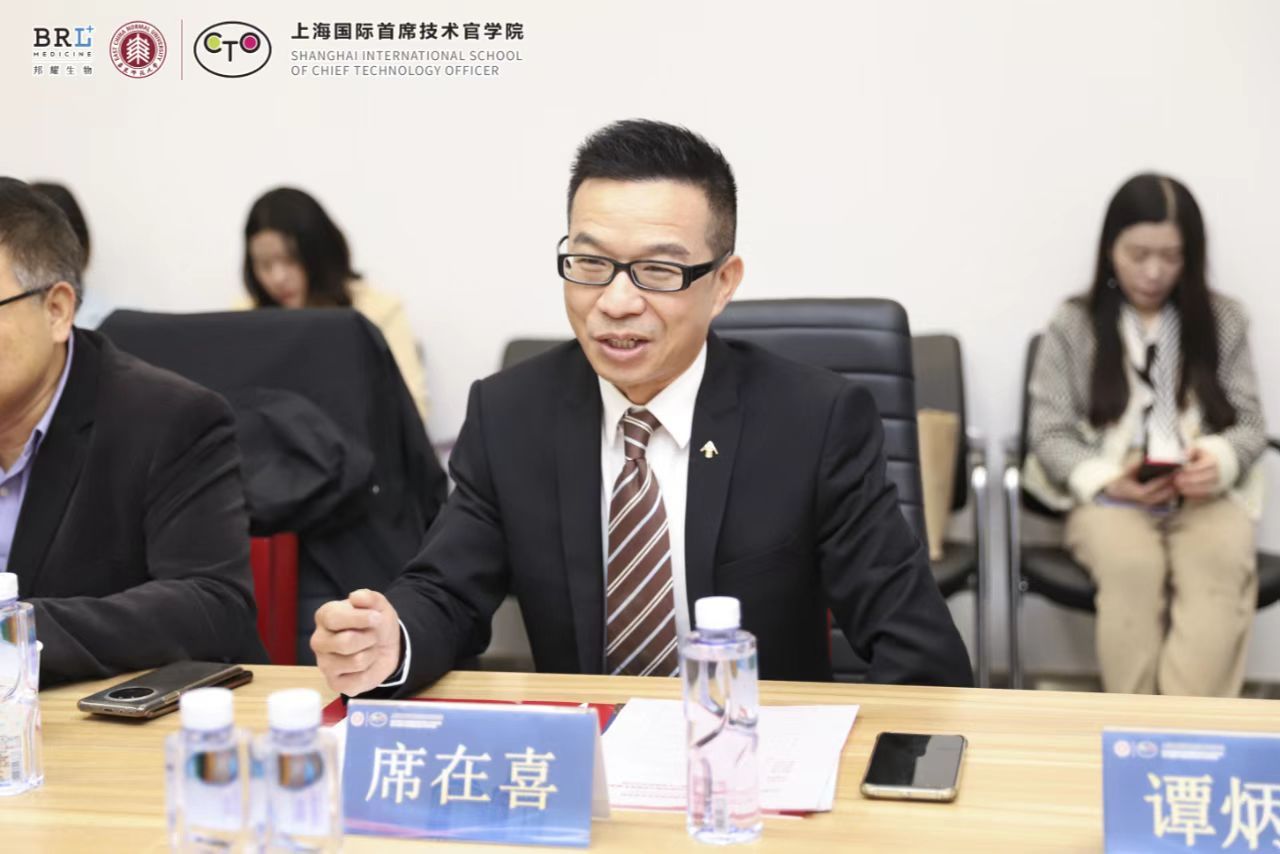 ▲ Mr. Xi delivered a speech
Mr. Xi Zaixi, CEO of BRL Medicine, delivered a speech at the conference. Mr. Xi said that both BRL Medicine and CTO Academy have been doing innovation from 0 to 1, and both sides have a common philosophy. For this cooperation, BRL Medicine can provide important experience and platform for the early version of technology commercialization. At the same time, we hope that both parties will take this opportunity to combine technology and business and academia to establish innovative strategic cooperation and contribute to talent training, technology transformation and economic and social development.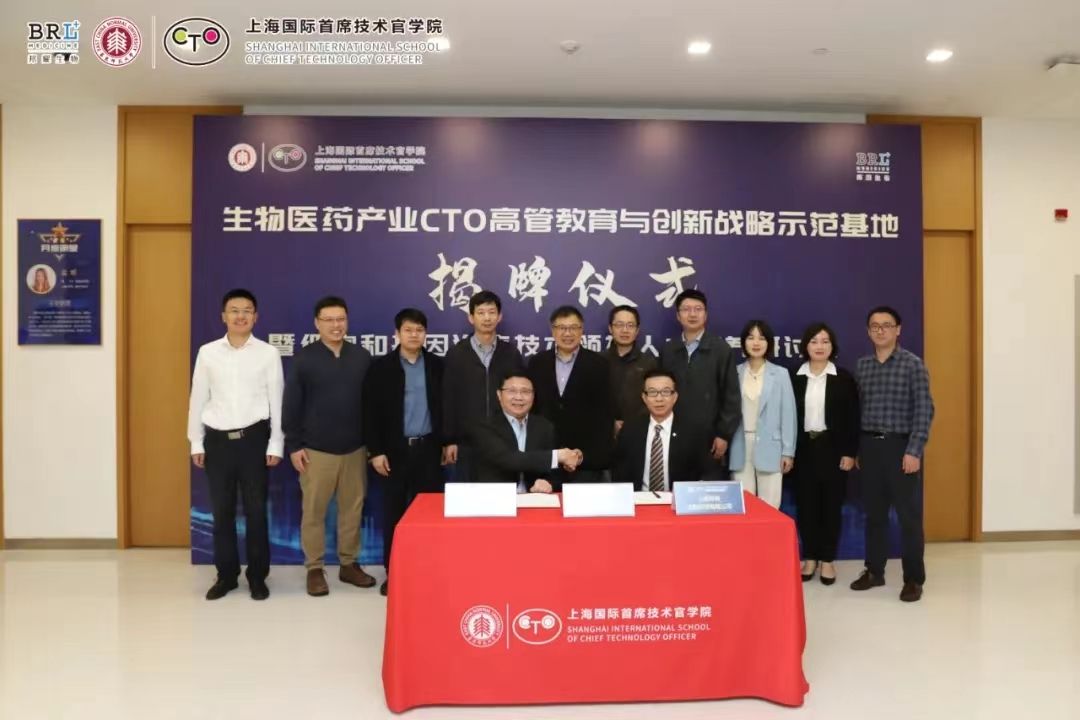 ▲ Representatives from both sides signed the strategic cooperation agreement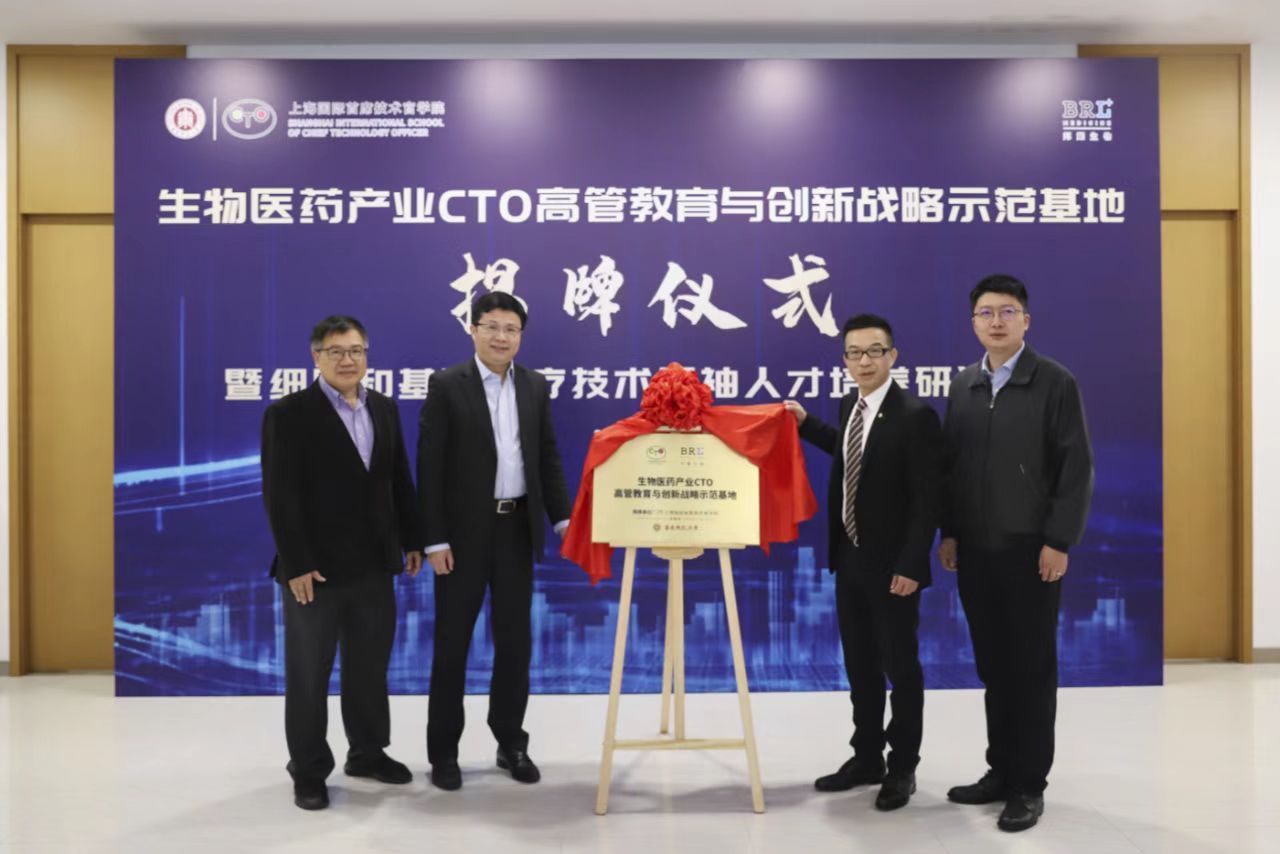 ▲ Grand Opening Ceremony